[custom_frame_center shadow="on"]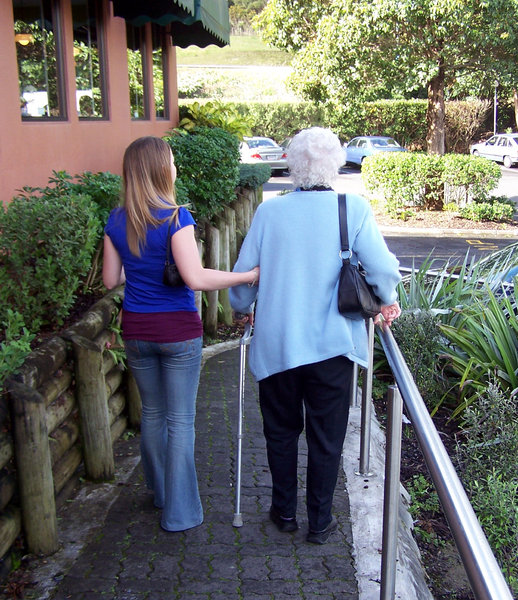 [/custom_frame_center]

Most of us know someone who is living with Alzheimer's or dementia, and we usually feel confused about how to behave in their company – how to treat them, how we can help and make them feel safe. In an article published in the newsletter of the US Senior Living Residences organisation, Alzheimer Coaching Services Registered Nurse Beverly Moore gave the following advice on how we can modify our behaviour to relate better to someone with memory loss.

The first thing to remember is that people with dementia or Alzheimer's disease occupy another world. Theirs is not the fast-paced, busy life we all know, but a slow, quiet journey in the familiar world of the past. For them, the present can be difficult and confusing. The Alzheimer's specialist suggests:

Setting a time limit on your visit – just 15 to 20 minutes can be fulfilling for both of you.
Taking a deep breath and becoming calm before entering your loved one's space.
Turning off the TV or music during your visit, if possible.
Addressing one topic at a time. Alzheimer's patients process information more slowly than other people, so don't leap from one topic to the next. Allow time for each subject to be absorbed.
Speaking slowly and simply. Avoid complex topics and repeat information, if necessary, until it is understood.
Avoiding long explanations, about, for example, why the patient should do certain things.Above all, don't argue or correct them. Keep quiet rather than add to the confusion.
Avoiding too many questions, especially those that end with who, when or why. Questions that require 'yes' or 'no' as an answer are best. Also, if you need a decision, offer just two choices, such as 'Do you want tea or coffee?' or 'Shall we go for a walk now or later?'
Communicating affection with light touches. Don't startle them with a sudden hug from behind.
Planning an activity such as a short walk, reading a story, listening to music, looking at a few old photographs together or giving your female relative a manicure.
Walking down memory lane. Do not correct his or her memories, even if you know them to be wrong.
Identifying yourself each time. As the condition worsens, you may have to introduce yourself by your first name and your relationship. It can take a full minute for your loved one to absorb your presence and identify you. It's hard to accept and can be hurtful, but be loving.
It's comforting to remember that your presence brings peace to your family member, but there's no doubt that it's a challenge. You are not alone. We recommend that you contact Alzheimer's South Africa for advice and support. You'll find them at www.alzheimers.org.za or on the tollfree number 0860 102 681.

[divider_top]
Acknowledgements & Photo credits
Flora Force would like to acknowledge and thank Beverley Moore and Senior Living Residences for the content of this article.
1. Photo courtesy of rgbstock free stock photos / rgbstock.com
[divider_top]